---
Posted by Dylan Conroy on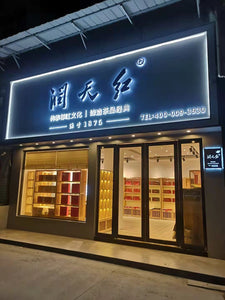 <iframe width="560" height="315" src="https://www.youtube.com/embed/gCquUwvJ1kc" title="YouTube video player" frameborder="0" allow="accelerometer; autoplay; clipboard-write; encrypted-media; gyroscope; picture-in-picture" allowfullscreen></iframe>I decided to go to Qimen on a whim. That's the nice thing about living in tea-producing areas, you can visit regions on a whim. I woke up early, kinda, took care of the dogs, and got on the bus. The last time going to Qimen was a mess. I got off the bus on the opposite side of town and could not find a taxi to save my life. After walking around like an idiot for an hour I got on the bus home, in...
---
Posted by Dylan Conroy on
  I ride a bus deep into the mountains, get off, and just hope I am in the right spot. Sometimes I'm not. I got off the bus is a small area of Fu Ding and began to feel like I wasn't in the right place, again. So in the end, I was in the right town and I found my friend. But I want to focus on the last frame of the video. If you look at the end of the videa I am sweeping from left to right. On one side is crazy forrests, on the other is...