---
Posted by Dylan Conroy on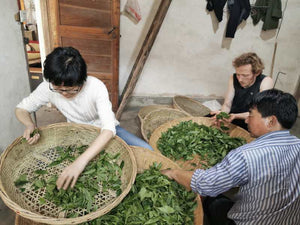 Since my last blog post a lot has happened. Mainly I went backl to Hou Keng for another three days. So much happened in those three days that it took me a while to figure out how to communicate everything I saw and learned. It was only as I made the video did I realize the best way. 24 hours of Traditional Hou Kui making.The day started around 7. The tea pickers had already gone up to pick tea, but I was given the task of collecting bamboo shoots from the forrest surrounding the fields. As I came back down my...
---
Posted by Dylan Conroy on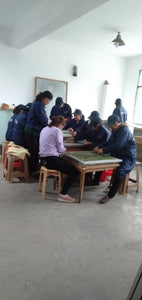 Tea seasons are crazy, especially in highly prized areas such as Hou Keng, the most famous location for Hou Kui. This year I took a day trip to meet a friend who makes really good Hou Kui, and I realized just how much of a mess tea season can be. My friend invited me to Hou Keng for the tea season. We made plans for me to come up the second week of the season. She told me the first week would have better weather but I was still welcome to come the second. I later realized that the second week,...