---
Blog — tea stories
Posted by Dylan Conroy on
At home I tried the tea. I think it took me about two tries to really see it. This tea has a deep sugary body like I had never seen. Thick and chocolatey, with a touch of bitterness, this tea was just like drinking dark chocolate. I put it on the website and everyone who bought it was also shocked just by how rich and chocolatey the body was. I decided to get the local opinion about it. 
---
Posted by Dylan Conroy on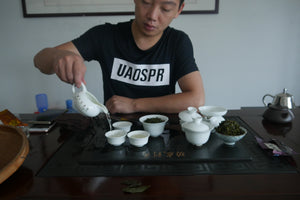 For those that don't know, I am a huge fan of Tie Guan Yin and am on the hunt for a truly great Tie Guan Yin. For a brief moment last summer I thought I had found it. Anxi Tie Guan Yin in the making (Long Juan) Of course, I am on the hunt for a truly great tea in every category but the hunt for Tie Guan Yin is a little unique because I have a flavor profile in mind that I can't seem to find no matter how many times I go to Anxi. A flavor, so different...
---
Posted by Dylan Conroy on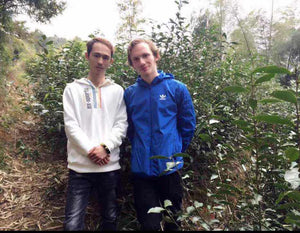 I  don't like to assume the worst when it comes to tea sellers. From the day I first told someone I was buying tea from farmers I was warned of being ripped off because I was white. These sort of comments I choose to ignore because I believe most of the tea farmers are honest people. I believe most will give me what they say they are and for the same price as everyone else. Most of the time I have been right….most of the time. There have been three times where I things have been fishy or down right...