---
Posted by Dylan Conroy on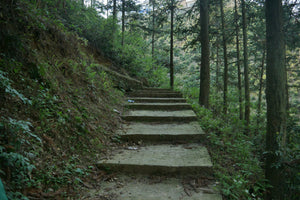 This time we go to a region in Shi Xian, outside of the Huang Shan core region. We arrived in Shi Xian around 2 oclock on April 4th. At this time many of the farmers had come back from Picking Huang Shan Mao Feng and were selling it to the local factories. Farmers in much of China pick what is in season and dont normally specialize in one crop. In the spring it is tea season, in winter they pick flowers. Farmers will line up to have their teas inspected and weighed. A tea boss will inspect their basket for...
---
Posted by Dylan Conroy on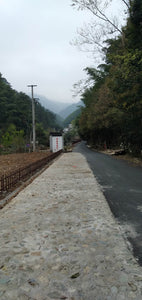 Welcome to the first edition of Mao Feng Monday. Every Monday for the next few weeks I will be traveling to a Huang Shan Mao Feng producing region. The goal is to document the many intricacies of Mao Feng picking, making, and evaluating. The first Monday I went to Hou Gu 猴谷, which is next to Tang Kou 汤口. These areas are in the core region of Huang Shan, at the highest elevation, and produce the best Huang Shan Mao Fengs. I had been to this area once before in the winter when the tea was not picking. This trip...